Delivering Results That Exceed Expectation

Are you thinking of selling? Don't.
Not until you talk to Baker Team
Suzi and Arthur from Baker Team are dedicated, committed and passionate about working with you. With a toolbox in the back of the car, and a willingness to answer the phone 24/7 – any problems you have with your property (new or old) will not stay problems for long.
This means less stress and worry for you. Covering the Northern corridor of Perth, being experts and locals in the Heathridge and Craigie areas, Suzi and Arthur care about their community and you.
How selling your house can be easy.
With 2 agents working from start to finish for the price of 1, Suzi and Arthur from Baker Team are here to help. Working for the Harcourts Alliance brand means that your property will have worldwide exposure, not just local! Superior marketing and maximum exposure drives excellent results.
And the straight-talking Baker Team will openly and honestly communicate with you from the get go. This means no more broken promises, no more change of agents and no need to follow up when waiting on news.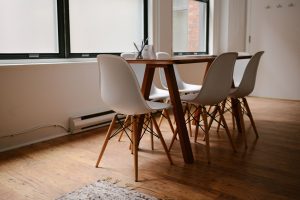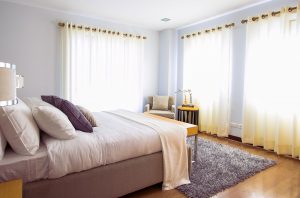 "We were very pleased with Suzi and Arthur. We had our house on the market with another agent from our area and after the months, not one offer. It was overpriced and we feel like she got our hopes up. Suzi was very honest with what to expect and her communication was fantastic. She had 2 offers in the first home open and under offer the next day. She even negotiated with the new owners to let us take our frangipani tree that had sentimental memories. Thank you for your wonderful work Suzi, we will recommend you to anyone." Zoltan & Meghan (Sellers) – Heathridge
"After meeting with Suzi and discussing the potential sale of our home, I found her to be a professional agent with a very good knowledge of our area in Heathridge. I was most impressed with her marketing and achieving a sale quickly, in what can be considered to be a slowing market. The sale price she managed to achieve for us was within our expectations and hassle free. Thank you, Suzi, for your professional and hassle free sale of our home." Bruce (Seller) – Heathridge
"Thank you so much Suzi Baker you took all my stress away with the sale of my house. Suzi, your knowledge and professional manner was outstanding, your help and kind heart has got me through selling my family home. There was nothing too big or small you couldn't help me with and I truly appreciate all you have done to make the sale of my home go so smoothly for my children and me." Eryne (Seller) – Heathridge
"I could not have found a more honest, up-front and genuine person than Suzi. The property was on the market for 7 days and with her professional team behind her, it was sold within the first 2 weeks. With Harcourts Alliance being a "boutique" real estate agency, I found they could not have put more time and effort into selling my property and the results are fantastic! Thank you Suzi and Arthur for all the hard work and everyone else in your team for the professional and friendly service you gave me." Debbie (Seller) – Heathridge
"Could not ask for a better professional team to buy a house through. After I have purchased the house the follow up caring attitude has been a welcome grace from what I have received in the past, not only from Suzi and Arthur but the whole team, congratulations to them for making a great transition. Could not recommend a better real estate firm to purchase a house through, I found that they were not just looking after the seller but also looked after my interests as well." Wayne (Buyer ) – Heathridge
"We finally saved the deposit and offered on our first property here in Oz, the property is fortunately on the market with Harcourts Alliance and Suzi Baker, we have had a very pleasant experience with Suzi in the past so this made the whole process of buying our first home a lot easier and painless. I could not recommend Suzi enough to anyone needing a property manager. Very delighted, cannot wait to move into our first owned home in Oz!!!" Philip & Martina (Buyers) – Heathridge
"Suzi Baker was the best Agent I have used and seen. Her attention to customer service, negotiation with buyer and commitment to communication was the best. I highly recommend her services to anyone requiring a Real Estate Agent to sell their home." Dallas (Seller) – Heathridge
"Suzi and her team were excellent in every aspect especially in these times where the property market is falling and times can be tough. Well done Suzi, and thank you very much." Darren (Seller) – Heathridge
"You won't find a better agent! Suzi is an amazing agent with amazing skills! This is the second time we have chosen Suzi to be our agent and each time has been a great experience. Suzi is extremely knowledgeable and has outstanding communication skills. Buying/selling properties is stressful but Suzi is always there to help you each step of the way and is more than happy to give advice. We know for sure that next time we sell we will be using Suzi again!" Robin & Louise (Sellers) – Wanneroo
"I was extremely happy with Suzi's service that she offered throughout the buying process. Suzi's communication skills were of the highest level and her overall level of service would be the highest I have received in the real estate industry." Bob (Buyer) – Heathridge
We would love to hear from you.